GRIND Alpha3000 Full Cage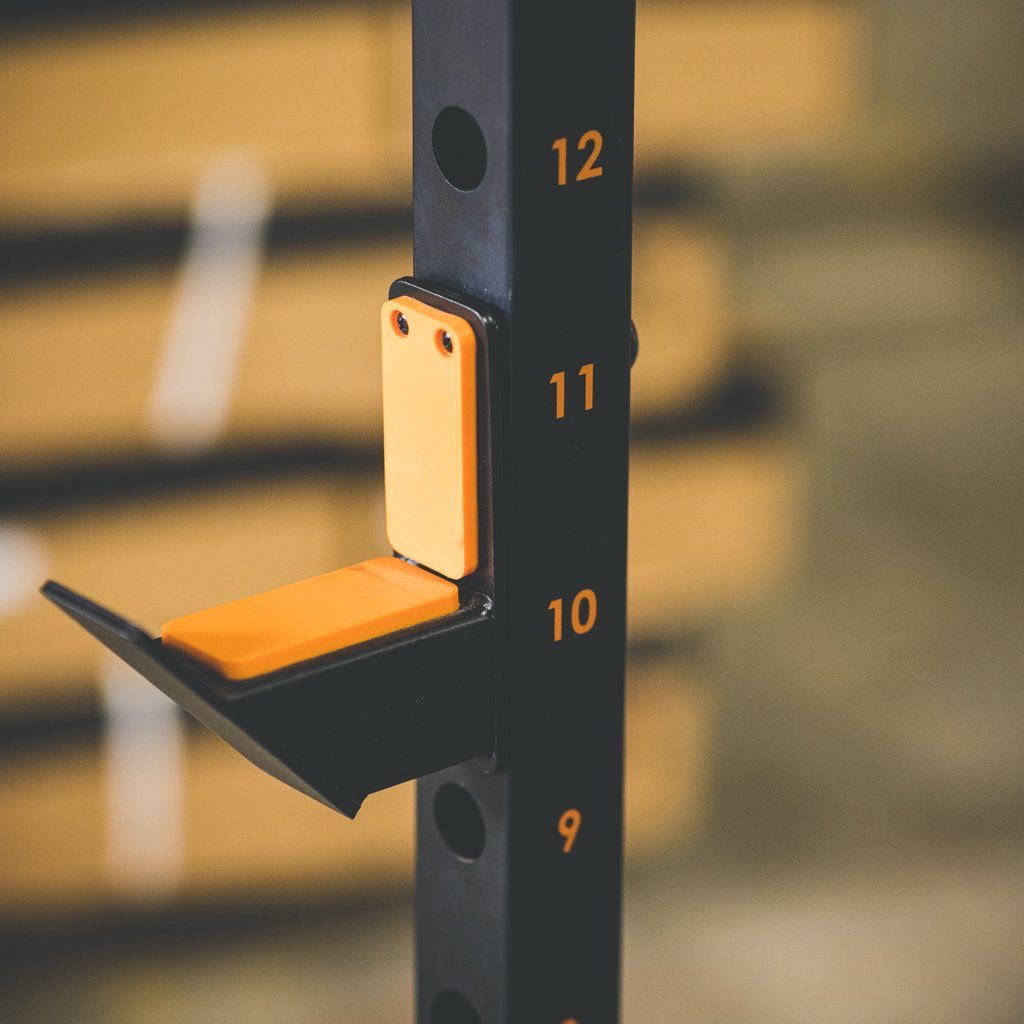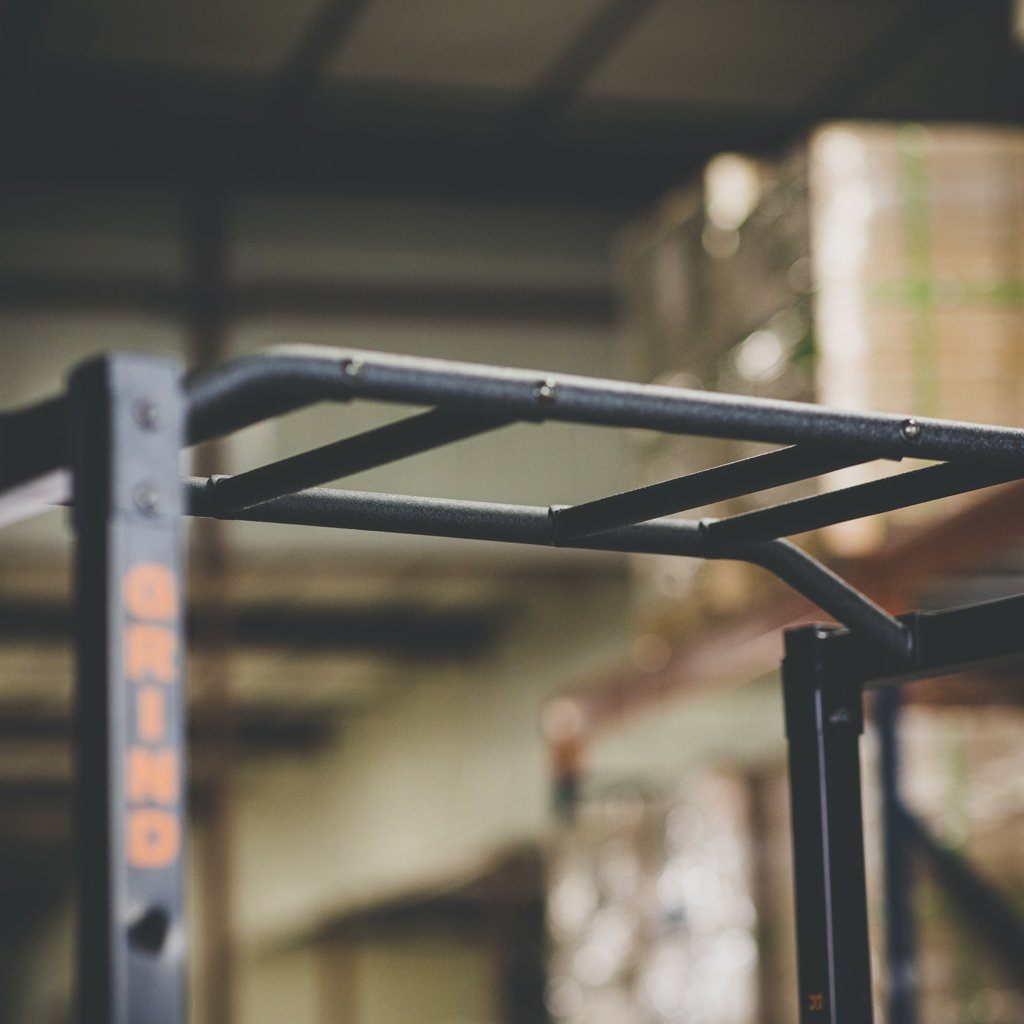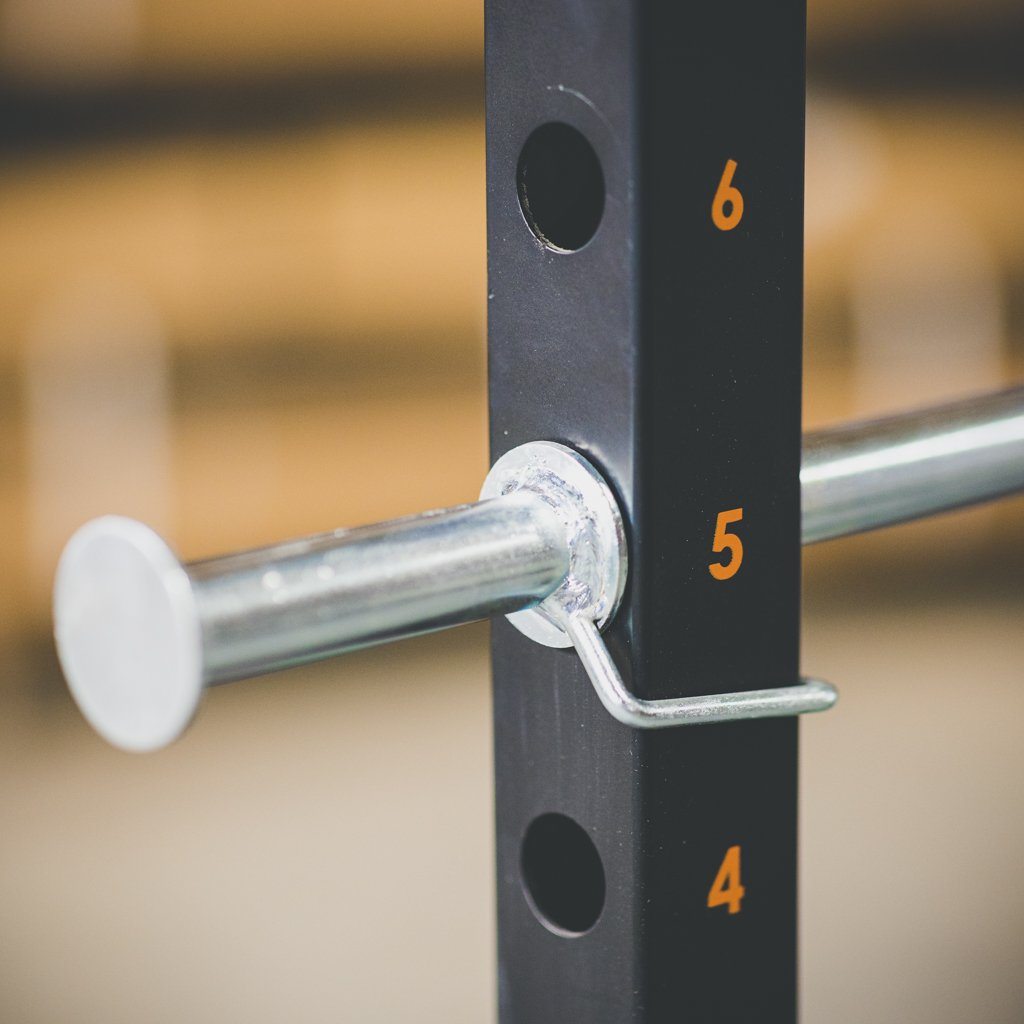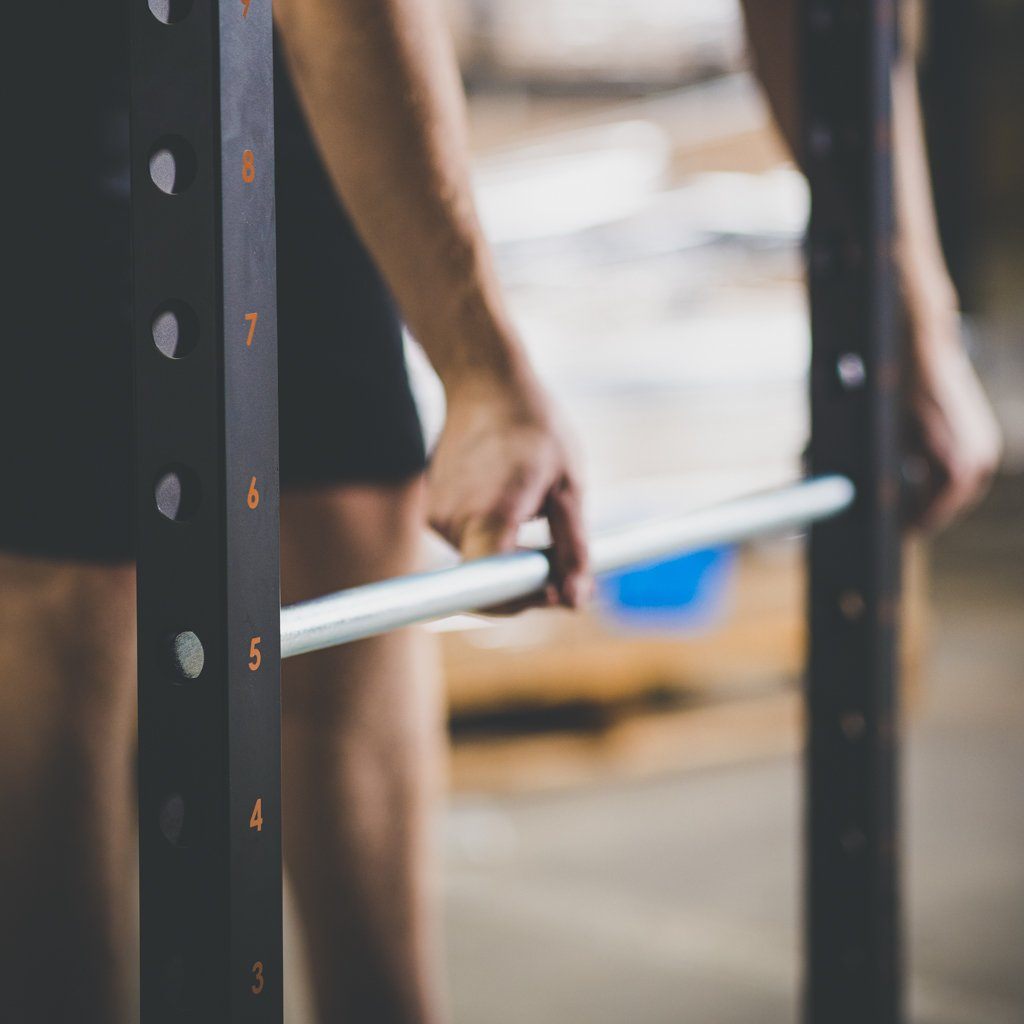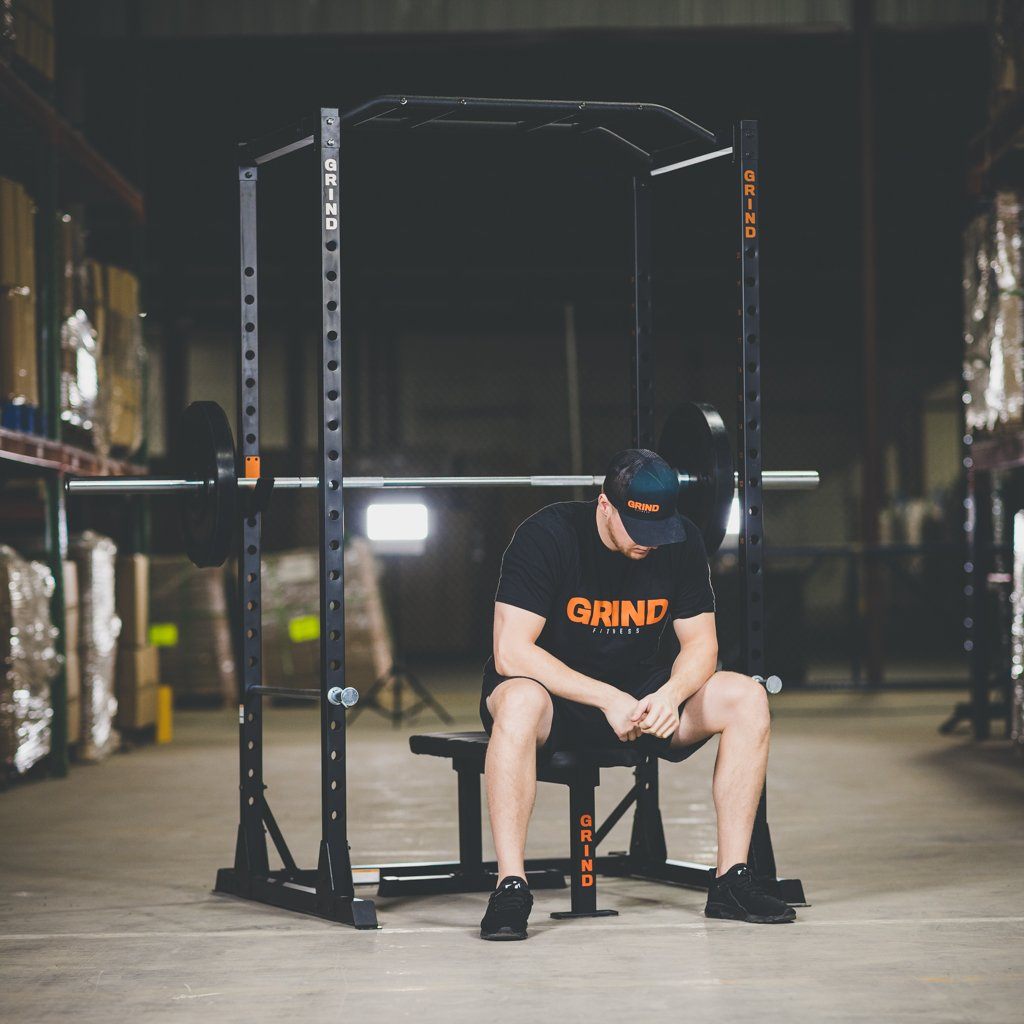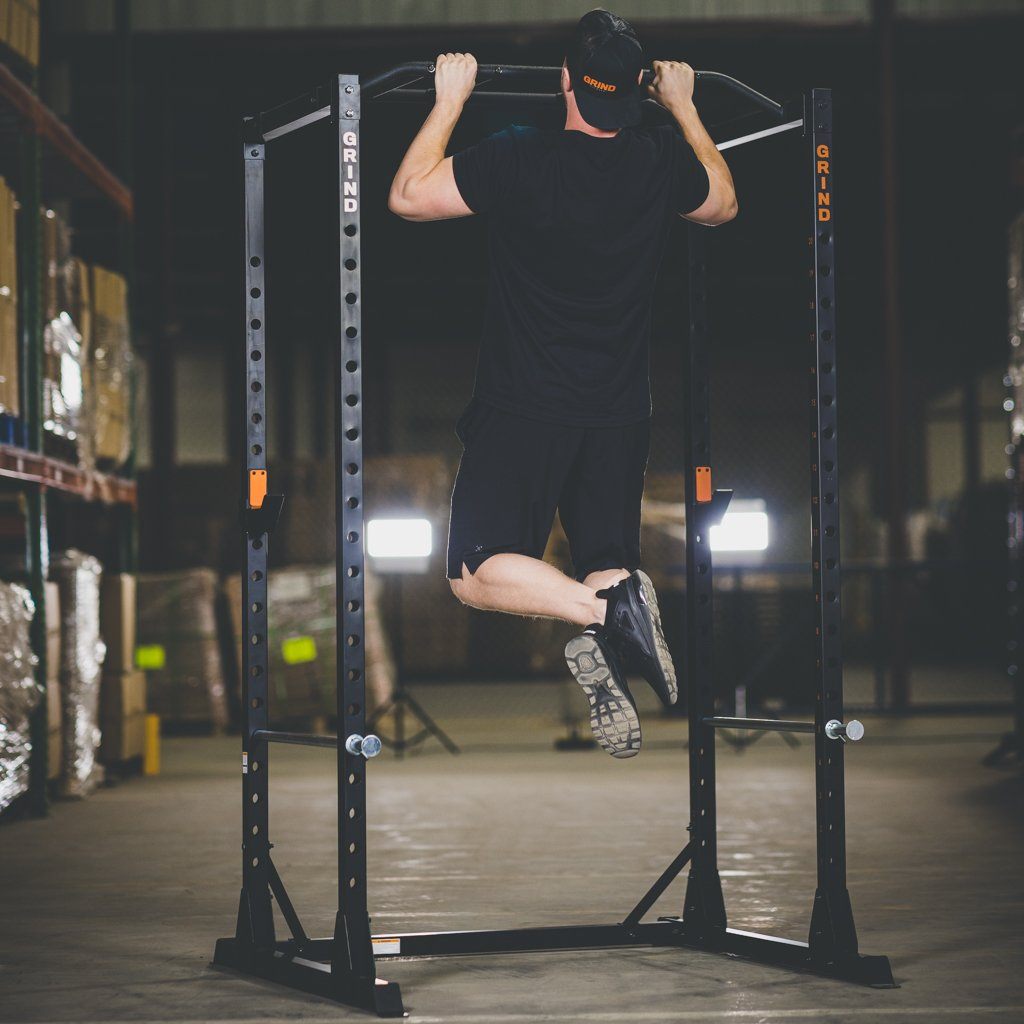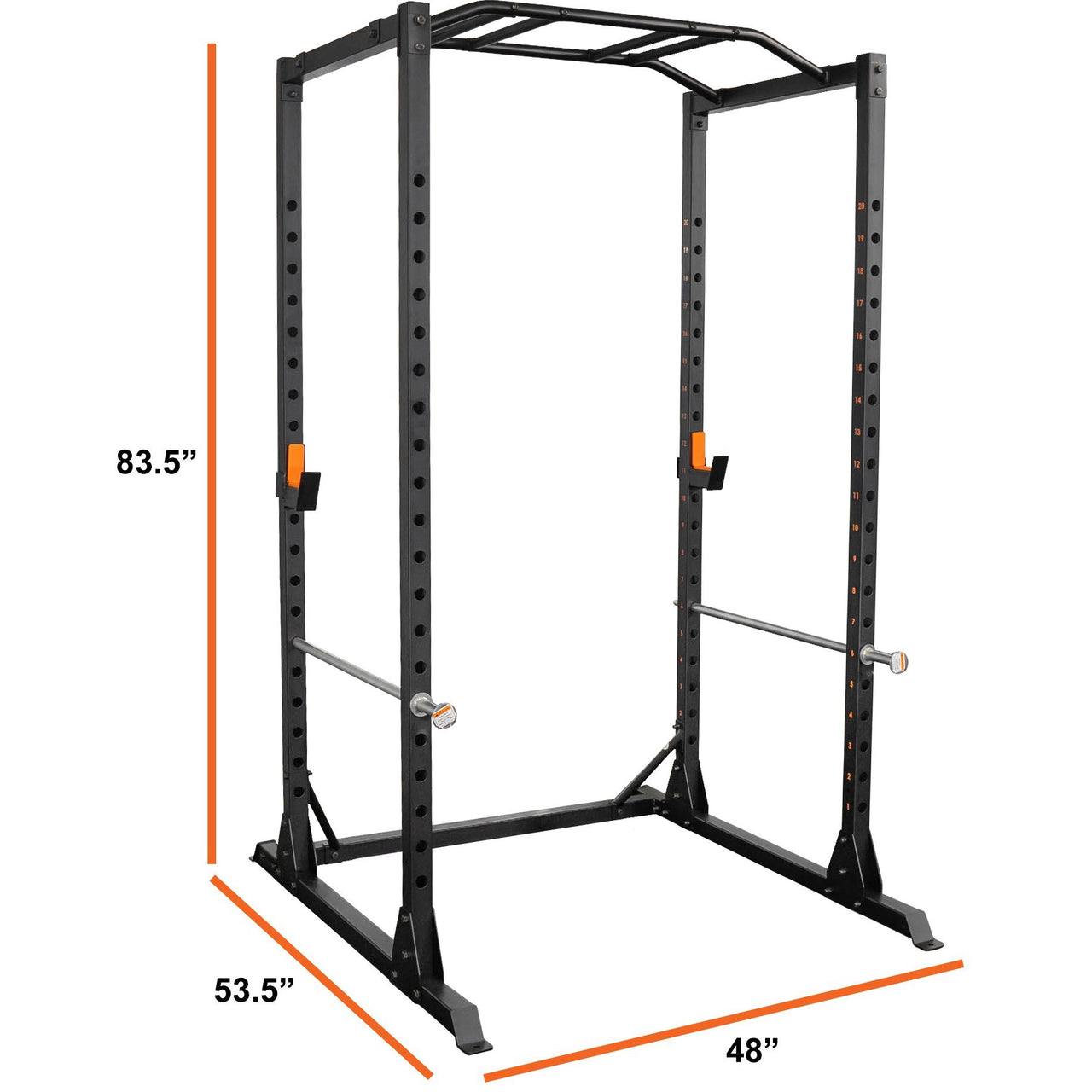 The GRIND Alpha3000 Full Cage features easy-to-change safety pins, j-cups with rubber lining to protect your barbell, numbered holes on all four uprights, and a multi-grip pull-up bar designed to get the most out of your workout!
Nothing should hold you back from hitting your fitness goals - least of all, your budget.  The Alpha3000 Full Cage costs less than the competitor racks you've seen on Instagram, but has the same features and sturdiness.
Rack Specifications:

Dimensions: 83.5" Tall, 48" Wide, 53" Deep
Rubber Padded J-Cups (1,000LB Capacity)
14 Gauge Steel
2"x2" Numbered Uprights
Textured Pull-Up Bar (600LB Capacity)
Spotter Bars Included
Frequently Bundled with the Alpha3000 Full Cage
Customer Reviews
Write a Review
Ask a Question
08/17/2023
Matt R.

United States
Perfect
This company is great from the customer service department to the products in general! Very happy with my purchases!
07/24/2023
Chad J.

United States
Time to GRIND!!!
I've recently purchased the Alpha 3000 and love it. The size is perfect, it's durable, sturdy, and works amazing for me. I'm 6' 1" and fit perfectly in it for bench press, squats, pull-ups, chin-ups, and shoulder press. I highly recommend it and I highly recommend all training equipment by GRIND!!!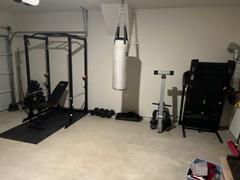 02/28/2023
Thomas Y.

United States
5 Stars
Great Rack! This rack is well worth he money! When needed, I will definitely buy more equipment from Grind.
02/24/2023
Bill

United States
Hole spacing ruins an otherwise okay rack
Shipping was super fast. I live in an extremely rural area, and it generally takes a very long time to get anything delivered to my house. Grind got me the rack in less than a week. Assembly was easy by myself. I did have one bolt that was not threaded correctly. It's a blind hole so it is also possible I just cross threaded it, but it is working fine without it. Eventually I will run a tap through there. This rack is fine. It's the same as all other Chinese racks at this price point. However the 3" hole spacing is really frustrating. The j hooks and safeties are just never quite at the right height. I'm always in between. If I'm squatting, the bar sits just a little low, and when I raise the hooks, it's too high. when I bench the safeties are either too high so the bar hits the safeties before my chest, or it's too low where the bar can rest on my chest without touching safeties. I can get out from under it if I have to, but takes some finesse. It's not like this thing is unusable, but in retrospect the extra $100 for 2" spacing on a different rack would have been totally worth it.
02/07/2023
Tony A.

United States
Excellence on a budget
Great deal on a quality piece of equipment, and assembly was a two-cup project: A cup of coffee to unbox and lay out the pieces, and before the second cup was empty the unit was in service. Thank you Grind Fitness!