GRIND Adjustable Kettlebell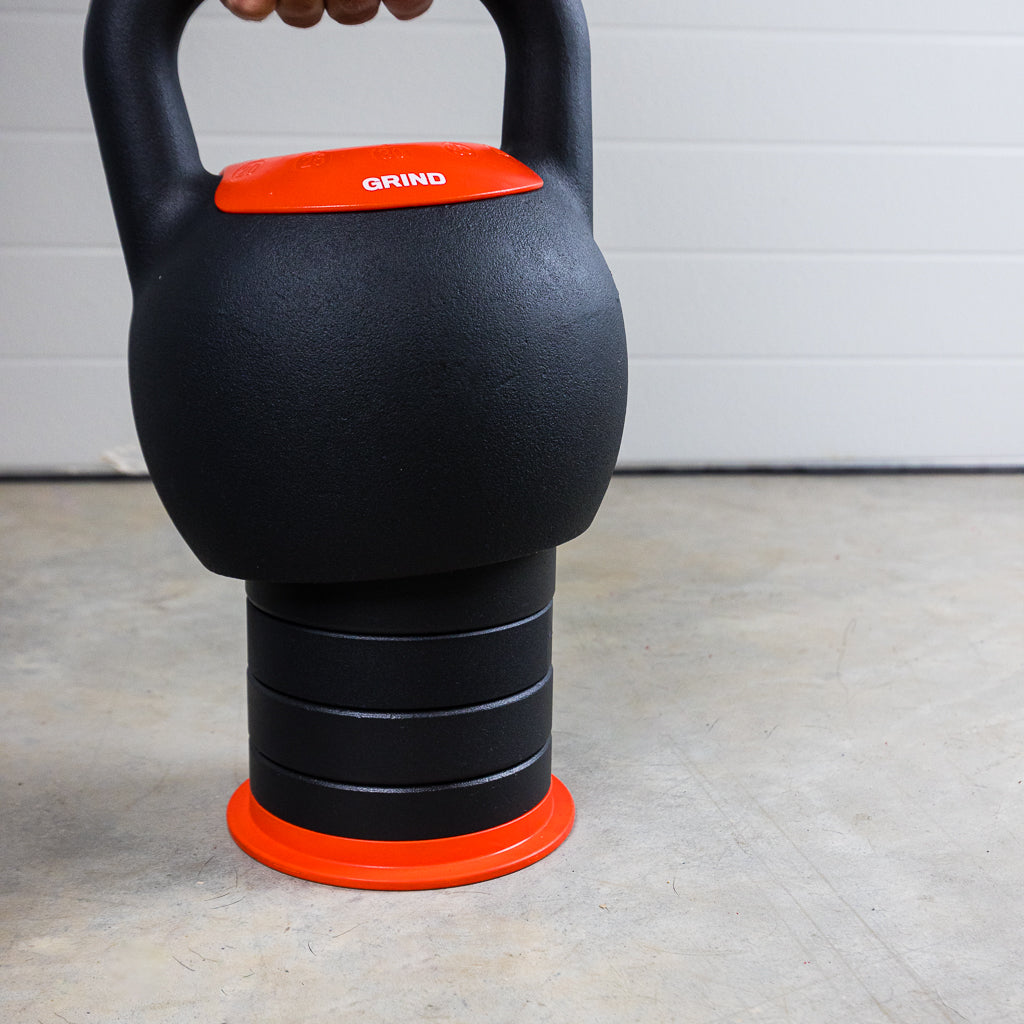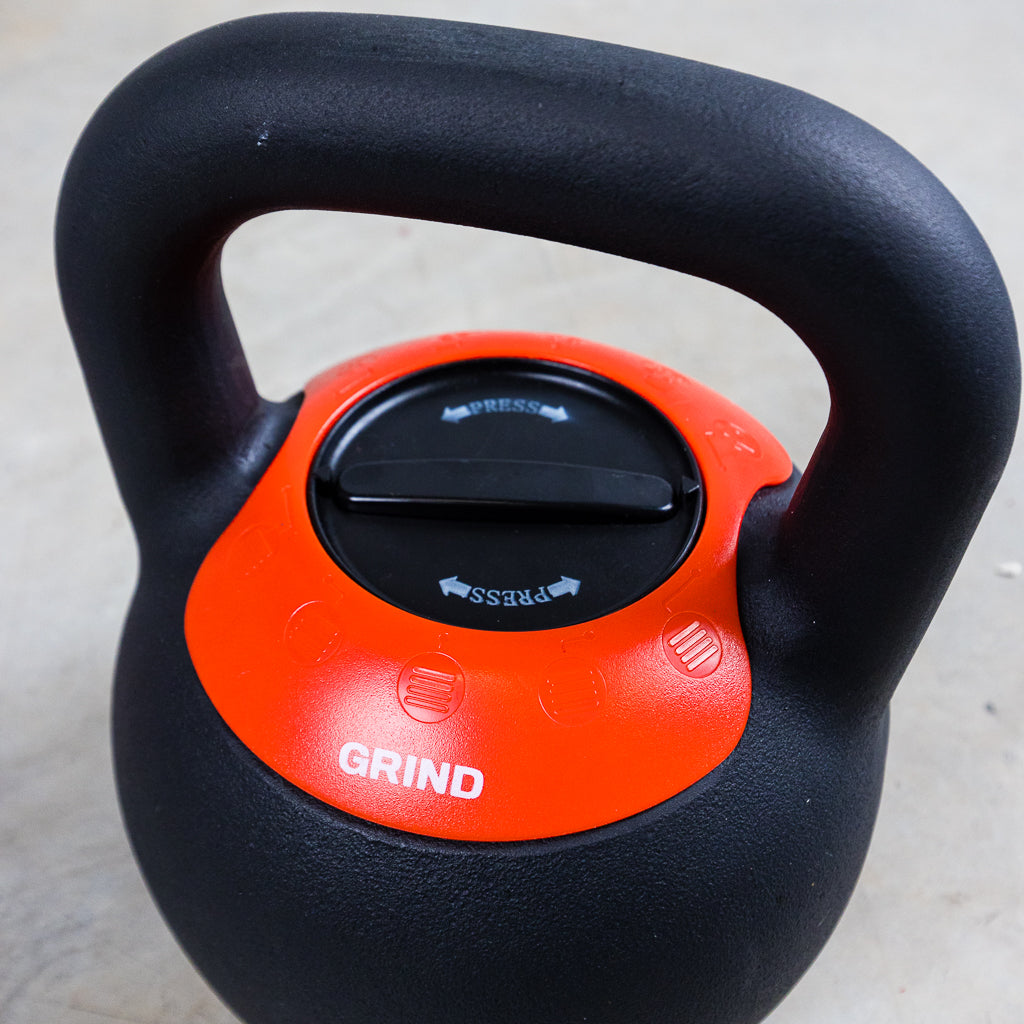 The GRIND Adjustable Kettlebell is the perfect addition to any home gym. Adjustable weight from 20lb to 40lb in five pound increments makes it great for beginners and experienced lifters alike. Steel construction ensures lasting durability, and the ergonomic design makes it comfortable to lift and maneuver.
Press and lock the kettlebell to the weight you want and start swingin'!