GRIND Fleck Carbon Crumb Plates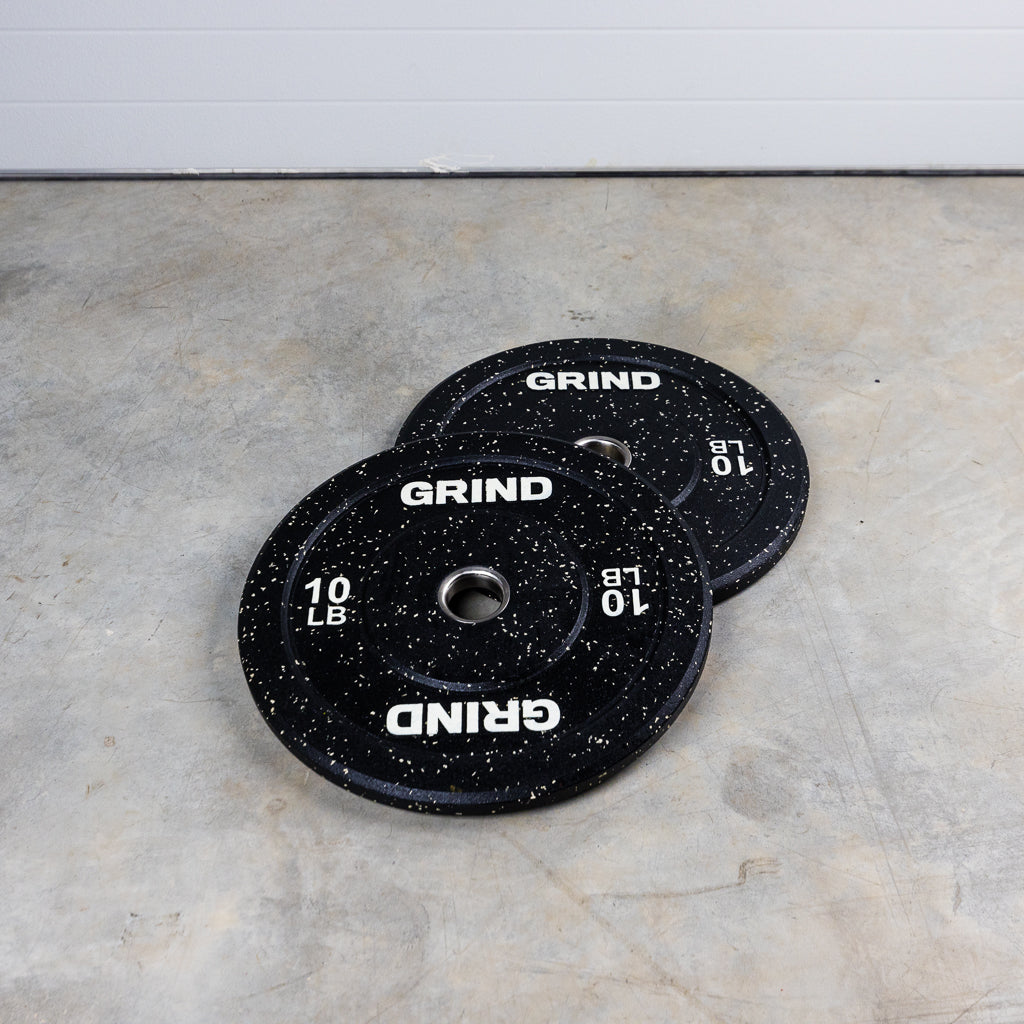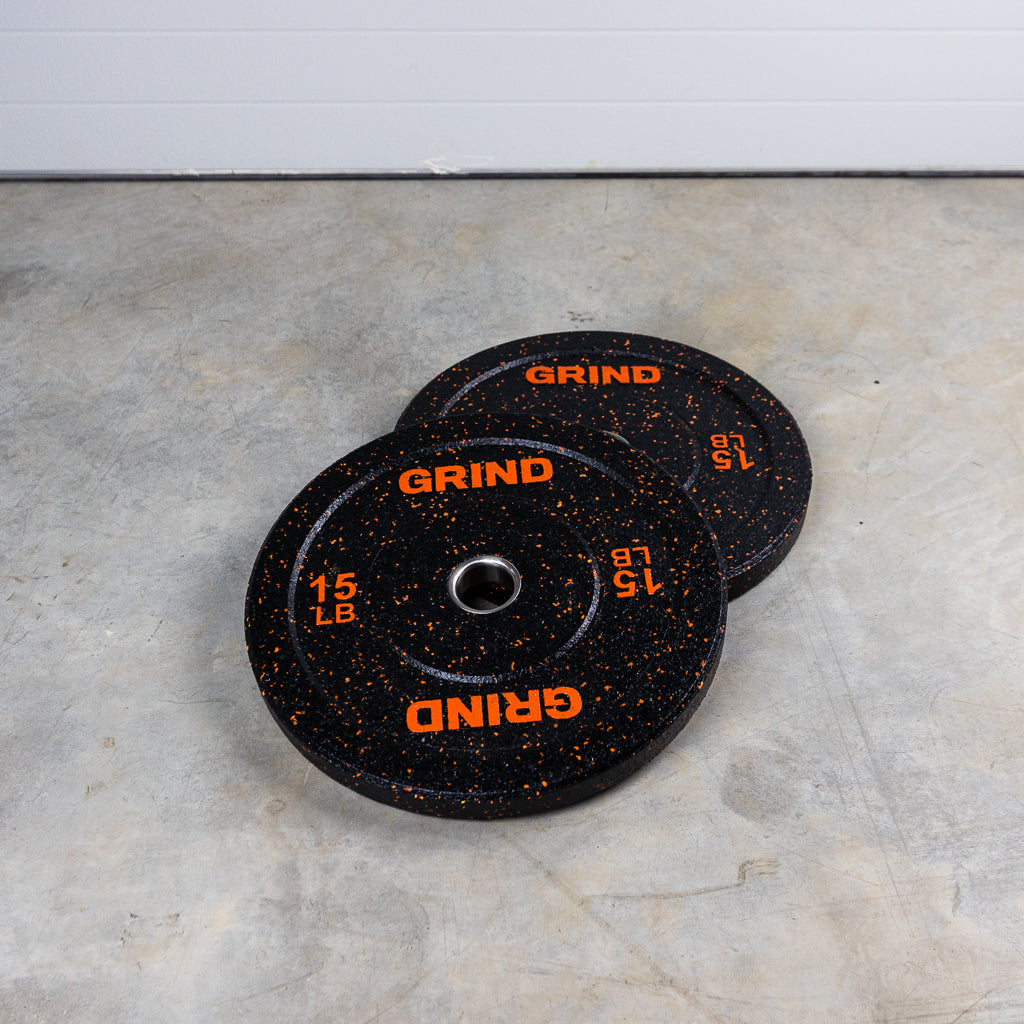 Recycled crumb rubber with colored logo and fleck
Fits Olympic Bar (2" sleeve)
Plate Thickness
10lbs - 30mm
15lbs - 40mm
25lbs - 65mm
35lbs - 78mm
45lbs - 80mm
Warranty
90 days for 10lb & 15lb*
2 years for 25lb - 45lb
SOLD IN PAIRS 
*Do not drop the 10 lb & 15 lb plates from higher than 36". Doing so alone on the bar can cause damage to the inserts and voids warranty.
Previous Product

Next Product
Customer Reviews
Write a Review
Ask a Question
Crumb rubber plates
Love the fleck crumb rubber plates!!..bought the 35 and 25 plates they look awesome!.. shipping was fast!.. saving up again to get me some 45's!!.. thank you Grind Fitness!
11/21/2022
Dale R.

United States
Great Setup for my Home Gym
Like many others that have left reviews, I was debating on whether to go with Grind equipment or a more expensive product. I was worried that the Grind rack might not be solid enough. In the end I went with Grind and I'm so happy I did. If I would have gone with the other company it would have cost me another $1,000 at least. Choas4000 Half Rack is great, got the Grind Force barbell and Fleck Crumb Rubber Bumper plates. Many have mentioned that there isn't padding on the spotter arms... and I agree that this would be nice. I actually use the spotter arms to set my barbell on when doing shoulder presses for example, so having the padding there too would make sense instead of scratching up the metal. But not a major deal to me. The one other thing mentioned by some others is that the barbell (at least my Force bar and it seemed like others as well) is a little tight fitting and as you're pulling the bar off or setting it back on the j-cups it's easy to not get it set properly. Widening the rack by just an inch or so would certainly have helped with that. But not a deal breaker for me. Was debating on what plates to get and I'm very happy I went with the Fleck Crumb Rubber Bumper plates. Easy to get on and off, won't bang up your floor, and nice looking! I'd still buy the whole package again if I had to do it over!
03/18/2022
Ambien B.

United States
Great Quality
Fantastic! I absolutely love the plates
01/14/2022
Kelly W.

United States
Nice set
Very happy with the GRIND equipment i purchased for my home gym. Would definitely recommend to family and friends.
09/17/2021
Soyuri C.

United States
Excellent
all very good good product