Fold-In Squat Rack Builder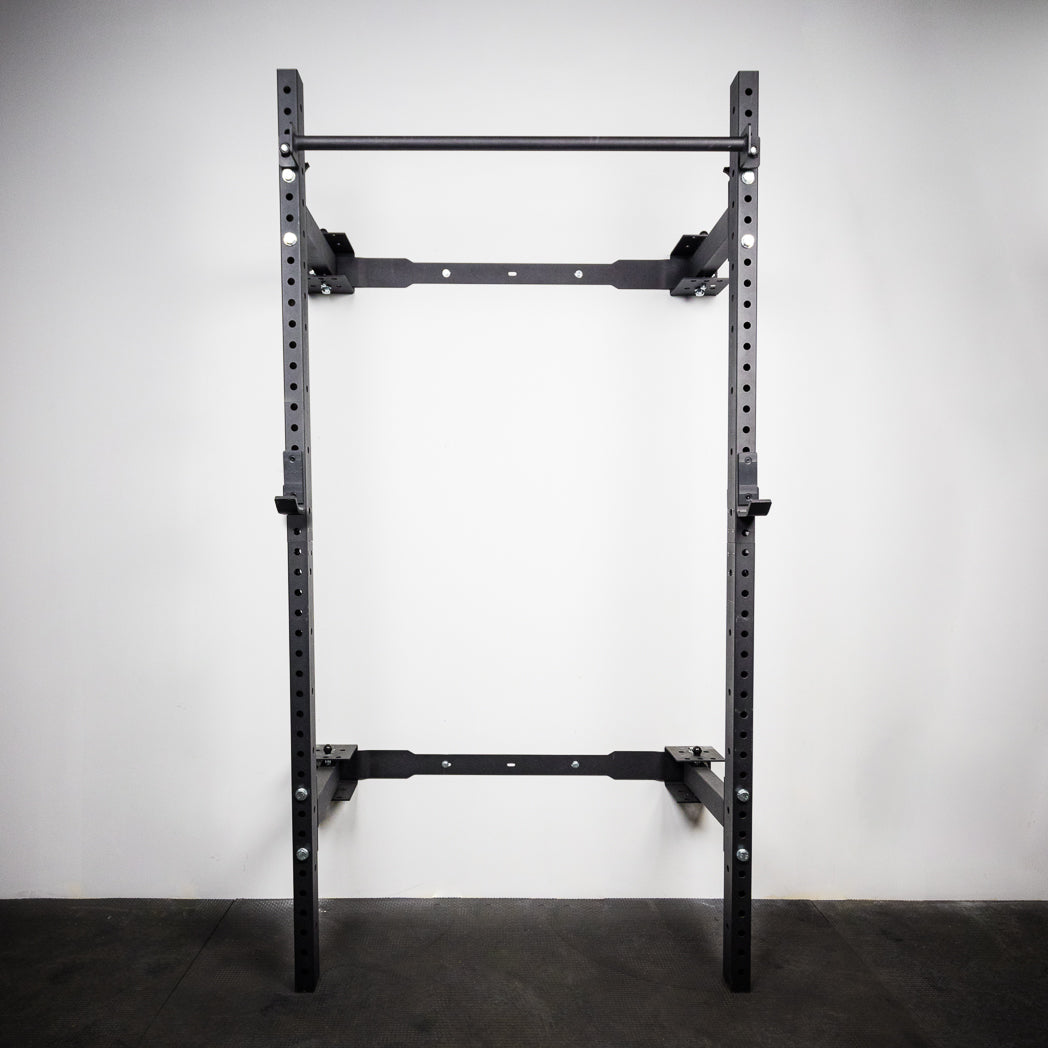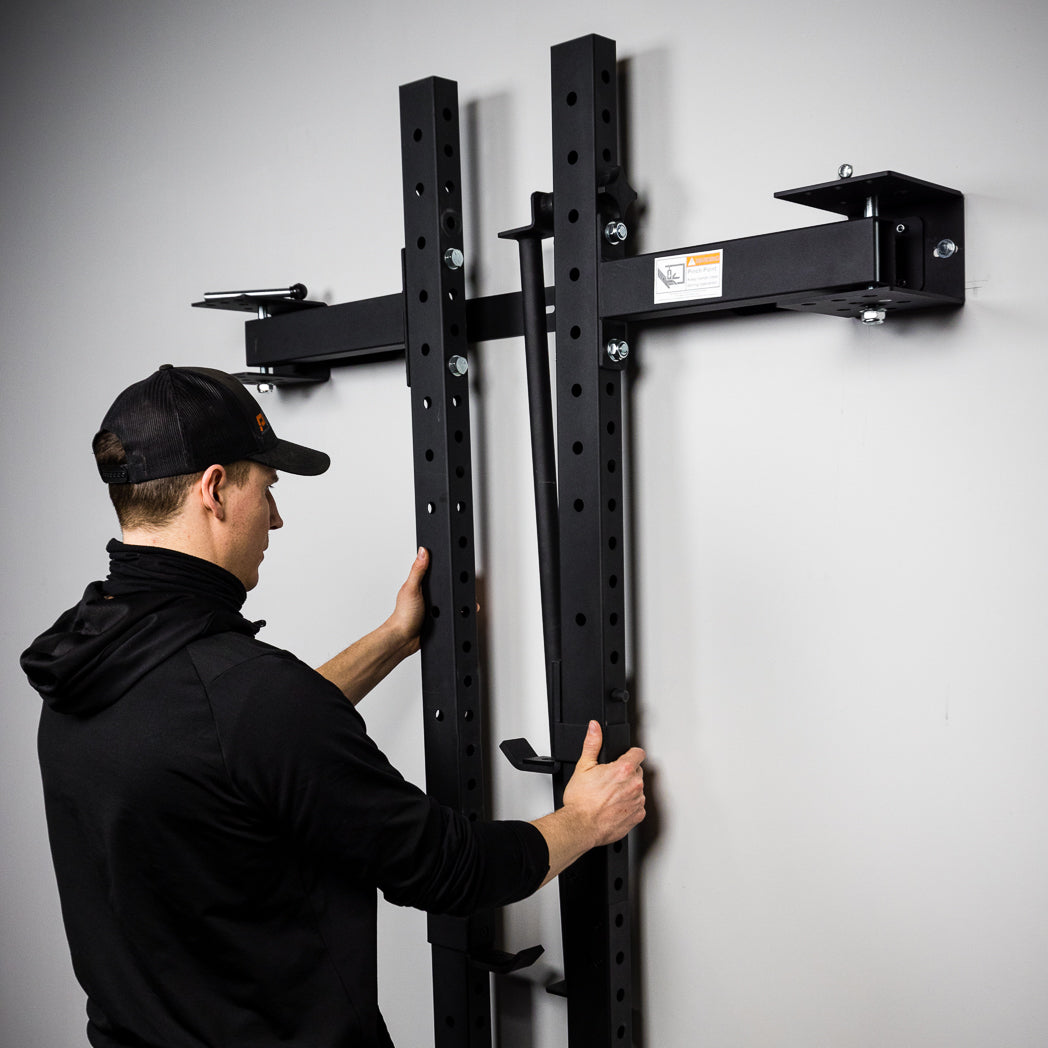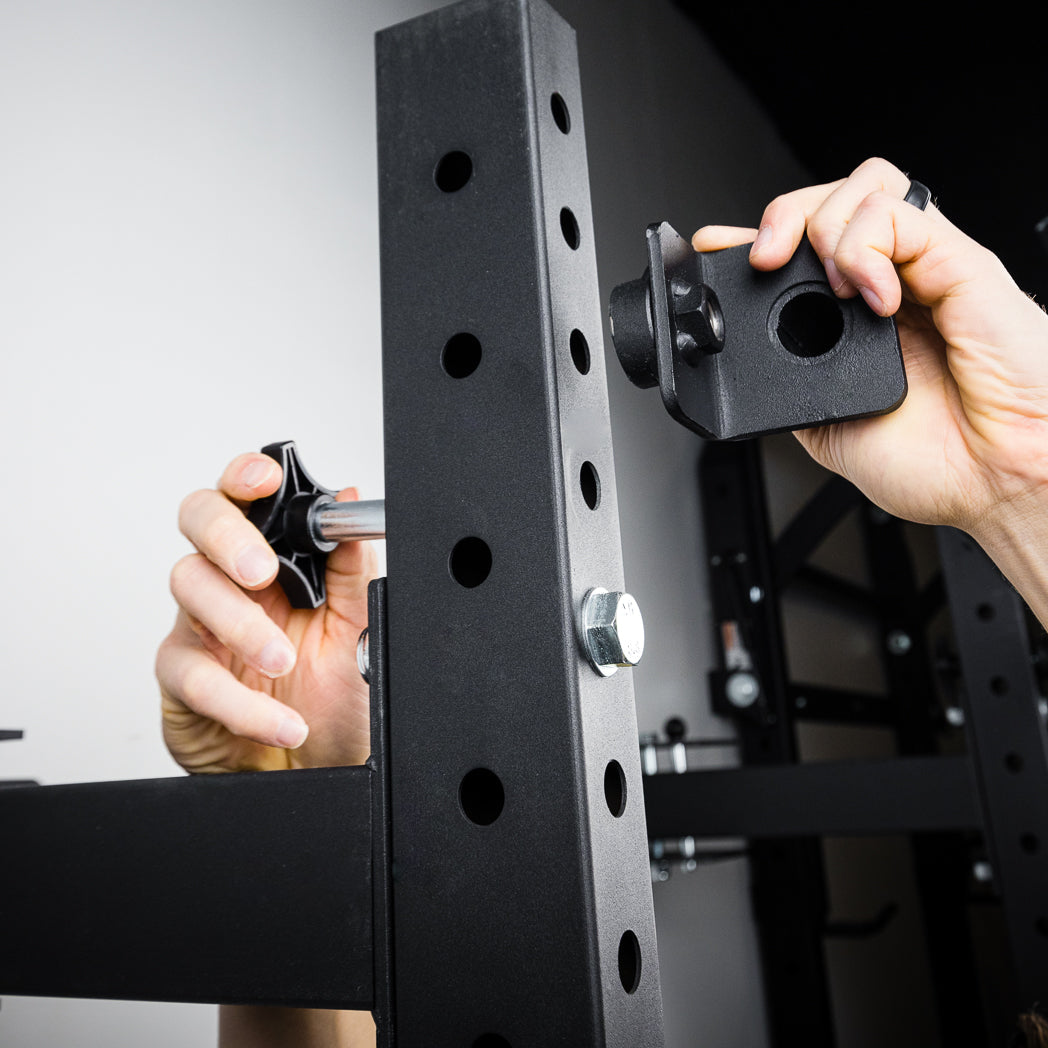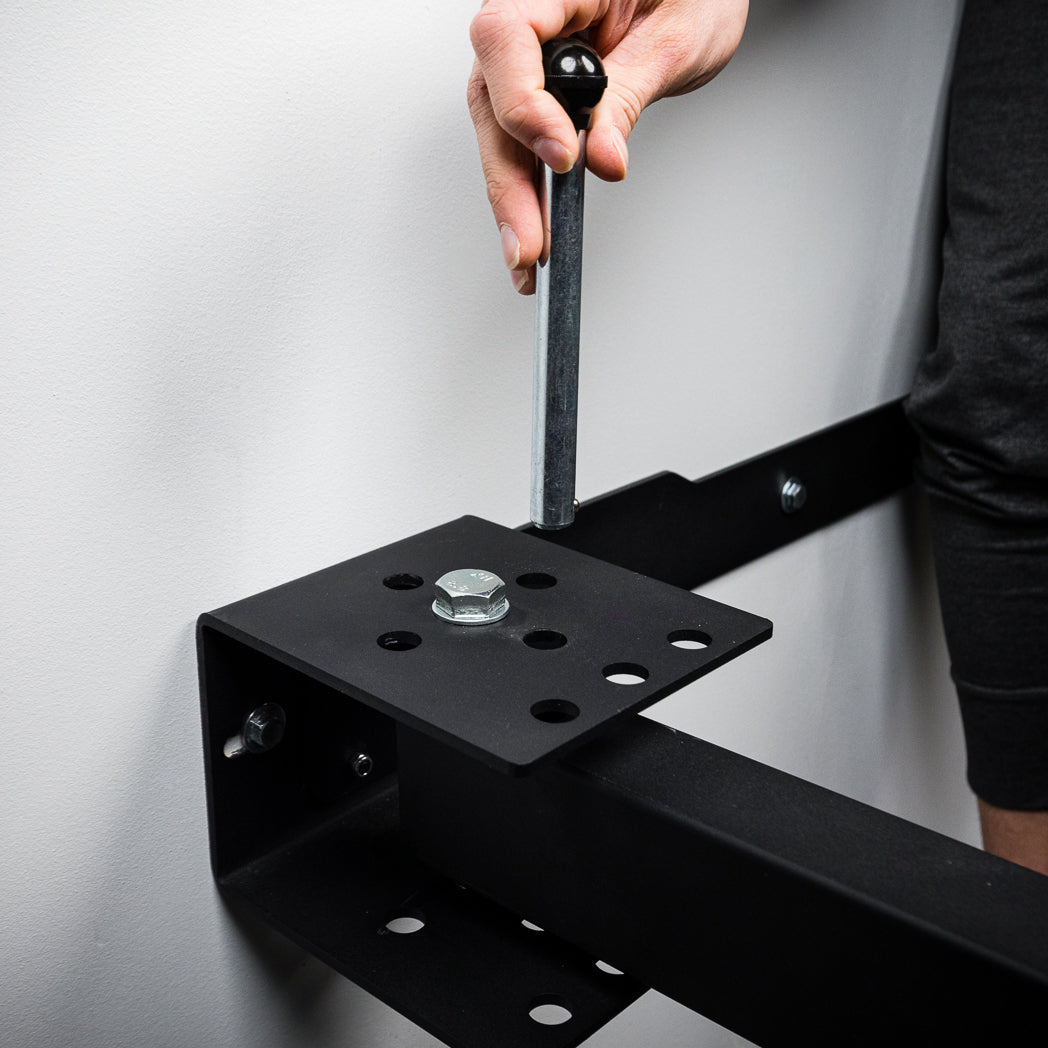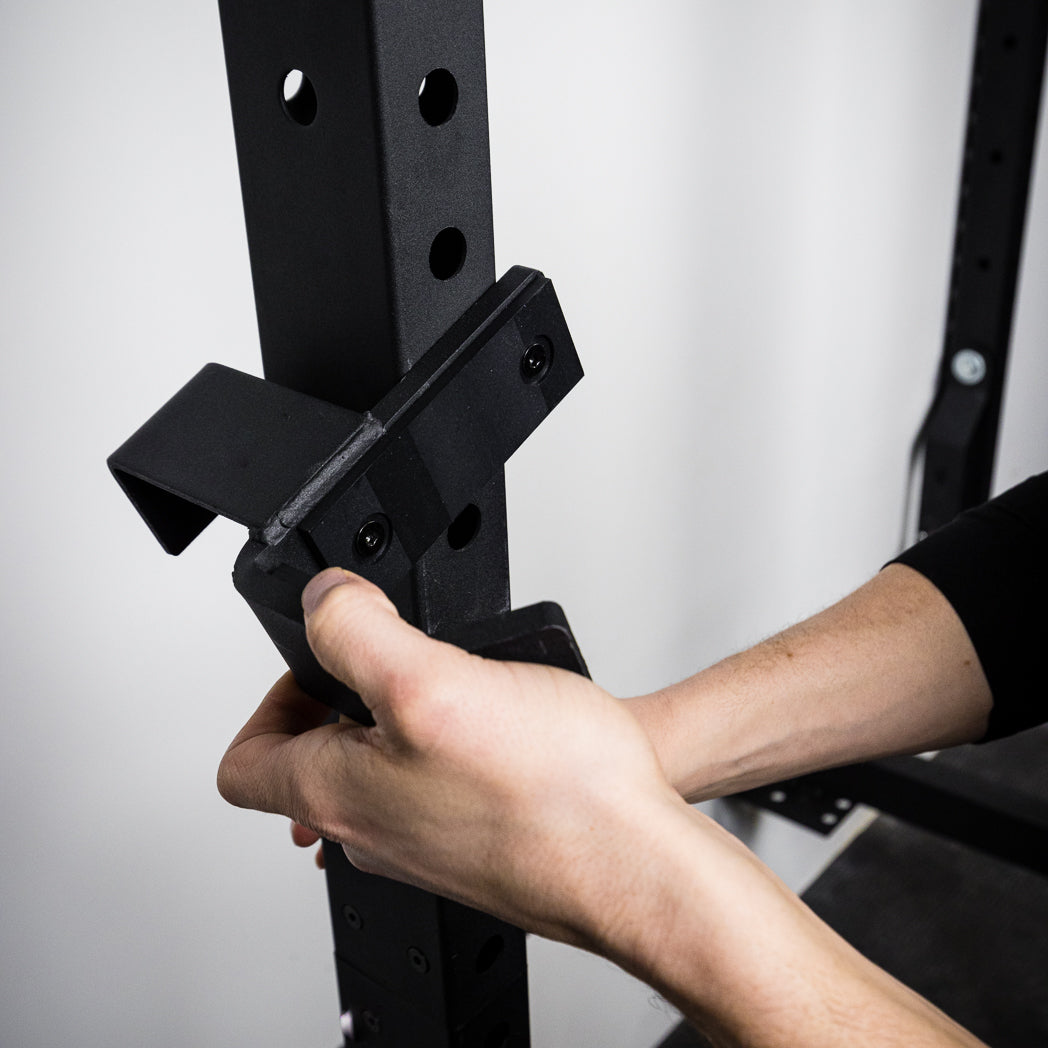 Start with the Fold-In Squat Rack and add all the accessories you desire.
Mount this rack to the wall, fold it out, and get that workout in! The Fold-In Squat Rack operates on four pins to store away when not in use. And the pull-up bar is adjustable, allowing you to move it to a height that suits you.
We include all the mounting hardware you'll need and the wall brackets are designed to mount to 16" or 24" studs. If your studs are unevenly spaced, a ledger board is required. Sturdy and designed to last, this budget-friendly rack offers the convenience of having your workout equipment on hand without it being in the way!
The Fold-In Squat Rack ships in one box.
Specifications:
90" Uprights - 2"x3" 14-gauge steel
Ceiling Height - 91" or Higher
Dimensions - Folded: 49" x 90" x 6.75"
                      - Unfolded: 49" x 90" x 27.5"
Hole Spacing - Front: 2" spaced, centered 5/8" holes
Weight Capacity - 1,000lb
All items will be individually shown in your cart. All changes made in your cart will affect the price and items shipped.
Previous Product

Next Product
Customer Reviews
Write a Review
Ask a Question